The symbols on the friend list represent different communication statuses with your friends, helps you quickly grasp the communication status and easier manage your correspondence in Slowly.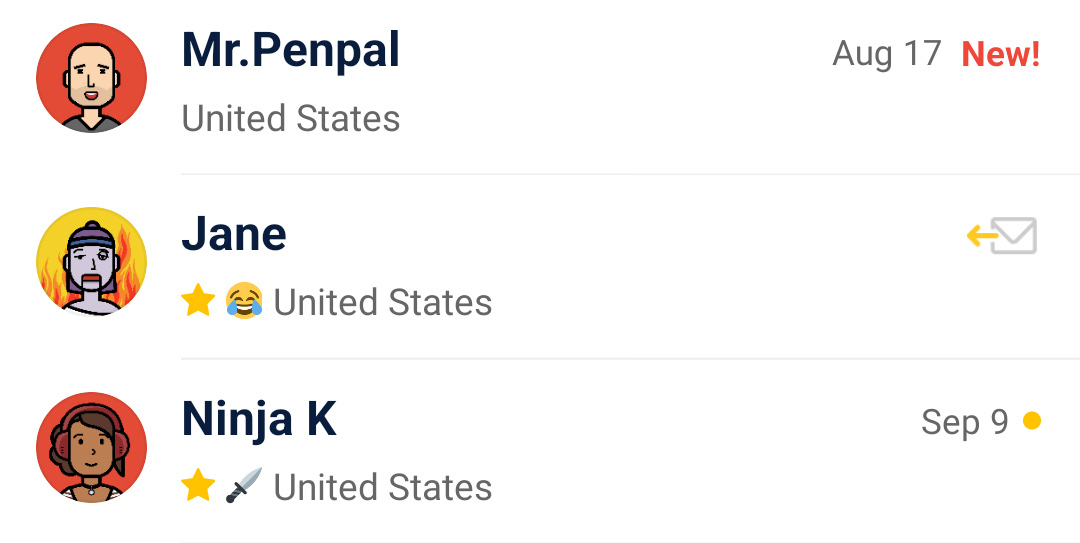 Here's what each symbol signifies:
Envelope with yellow arrow (

): Your friend is sending you a letter

New! (

): You have received a new, unread letter from your friend.

Yellow dot (): You have read the letter, and your friend is now waiting for your reply.
Envelope with blue arrow ( ): You are sending a letter to your friend.
Return arrow with date ( ): You have replied to the letter, and it displays the last status update time of your conversation.